COVID-19 has had a huge effect on businesses and transactions all across the world. The weight of the disease's impact has been felt both on a large scale economically and across small and medium businesses. There has been a total change in consumer behavior and the way businesses offer their services. 
All businesses across the world are trying to help slow down the spread of the virus by encouraging non-physical dealings. The world was already moving in that direction and COVID-19 has even sped up this process. Most businesses improve their social platforms and online marketing campaigns. Sectors like the telecoms and technology, digital media, payments and commerce, banking, and healthcare have felt the huge effect of this virus.  
Let's take a look at how the spread of COVID-19 has affected some business sectors 

Telecommunication and technology
In telecoms and technology, it has become clear that the first business impact of the COVID-19 pandemic is the huge disruption to supply chains. The disease began to spread in China, the region where most of the world's biggest companies get human power from. The country was hit hard as a considerable number of citizens for infected with the virus and had to go into quarantine. This caused the closure of plants and factories. 
A good number of prominent technology companies manufacture their goods and products in China. For example, Apple had shortages in its iPhone supply because Foxconn is shutting down much of its production in China.  
Digital Marketing Sector
One sector that has benefitted from the lockdown of businesses due to this virus, is the digital marketing sector. COVID-19's spread will likely improve digital media consumption all over the world, as people have to stay indoors to stop the spread of the virus.
Social media platforms will benefit from this period. People will make use of these platforms to reach out to their loved ones, as well as to conduct business. More people will feed on social media content during this period. These platforms will also be seen as the go-to platforms for the latest news on the virus.  
Due to boredom and a drop in lack of physical activities, there will also likely be a rise in the number of people streaming video online. Video streaming platforms will benefit from this, as people would want to get entertained. Social media users will also increase because there more time to connect. the young ones will have to spend more time indoors, as most schools have been forced to close due to the spread of the virus.
E-commerce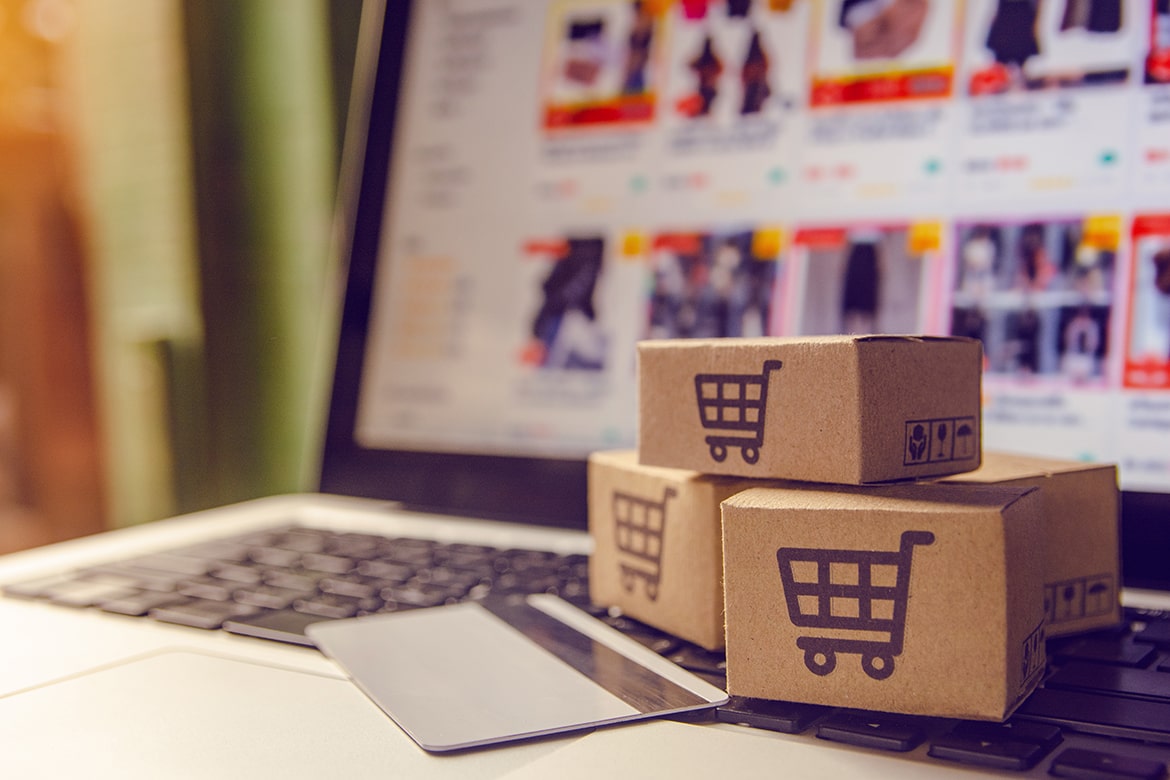 The E-commerce and online payment sectors will also see a rise in traffic. As people try to avoid crowded places as much as possible, they are now patronizing online stores. The WHO has encouraged people to avoid contact as much as they could, which means fewer dealings with physical currency, and more virtual dealings.
A larger part of the business world is occupied by small and medium-scale enterprises. These types of business ventures account for over 90% of economic activities and over 50% of the jobs in the world. They also contribute more than 40% of the GDP in developing countries. How are these businesses going to be affected by COVID-19?  
A lot of small and medium-sized enterprises will have to find a way to communicate with their customers. Also, a lot of businesses will have to adopt a way of doing business online. Since there will be a reduction in physical transactions, getting the goods or services to the customers might be a bit difficult given the sudden need without adequate preparation.  
What are the key factors businesses should take note of during this COVID-19 pandemic?

You have to find a way to communicate effectively
During this period, an effective and sure way to keep your customer base is by effectively communicating with them. A lot is going on around at the moment, there is a change in the mode of transaction, and there are hysteria and fear of what the future holds. Finding a way to communicate with your customers about new changes and how things will now be done is a key factor.
You also have to assure them that everything is going on well and give an update on the situation of things. Effective communication doesn't stop with the customers, you also need to communicate with your staff or team effectively. You have to let them know how things are going to be done now and make them learn quickly. You should tell them to adapt to the situation and learn new processes. Your stakeholders must not be left to wonder what is going on with the business
You have to adopt new strategies that favor these times
Different periods, different strategies. It is clear to the world that normal business activities can't be carried out due to the high transmission rate of this virus. This is why it is important to adopt new strategies for your business, that will be effective at this time. 
For example, you must find a way for your staff to deliver on their job, without putting themselves in danger. Also, you have to find a new and effective way of transacting business without putting your customers or yourself in harm's way. Online payments, the use of social media for marketing, and the effective usage of your website as a communication tool are new strategies that you can leverage in this period.  
Leverage government assistance
Find a way to access government relief plans: In such a period, most governments will do all they can to help businesses stay afloat. There will be an introduction of different schemes for businesses that you can access and use to your advantage. 
For example, the Australian Government announced a $17.6b economic response that is aimed at giving support for business investment, cash flow assistance for employers, stimulus payments to households, and assistance for severely affected regions. Check for schemes around you that will benefit your business and help you survive this period.
The world has gone in the direction of doing business online for some time now, but there are a lot of businesses yet to fully adopt this way of doing business. The spread of COVID-19 has made businesses adopt new strategies, majorly online transactions. 
Websites and social media have become compulsory tools in this period. You should also tap into it and not be left behind. The number of potential customers available online has further increased due to more people having time to go online because of social distancing.  
How will websites and social media help businesses during this COVID-19 crisis?  
More people will be available online during this pandemic. Social behavior has changed drastically due to people avoiding physical contact. Some of the ways businesses can benefit by using websites and social media include;  
1. Reaching out to your clients
Reach out to your customers to check on the state of things at their end via social media. Use the opportunity to start engaging conversations that will benefit your brand and your customers.  
2. Create engaging stuff
Engage and attract more customers to your business by posting fun and engaging stuff. People will be looking for fun and entertaining content to distract them. Videos and engaging content on your social media and websites will help you attract more people to your brand.
3. Be Informative
Post informative and helpful tips regarding this current situation. A lot of people are afraid and are in panic mode during this period. Make sure your posts show empathy and reach out to their emotions, with words that will provide strength. You will win more admirers for your brand.  
Websites can be used for doing business effectively during this period. Delivery companies are still in business within most localities. Once you set up your website for your customers to complete the transactions, you will still be in business without leaving your living room.
You should be available to answer queries on your website and social media from your customers and other leads. Do not abandon your customers during this period.  Creating a website and a social media page or account could help you with this.
Tips to help you communicate effectively on social media during this COVID-19 crisis
1. Be positive
Avoid negativity in your posts as it will only increase the level of anxiety most people are experiencing already. Make sure your messages communicate hope and focus on the things that you can control and how to go about them.  
2. Provide solid Information

Avoid posting unconfirmed information during this period. You could rely on the government and trusted sources like news pages for accurate data. This period provides A big chance for you to build your reputation.
3. Get to know your audience
This period is a sensitive one. People are more emotional than ever due to the effect the virus has had on usual activities and lives. Make sure you understand the thoughts of your audience before putting out a post
If you need more tips and recommendations on how to improve your websites and social media please visit our page. We are very happy to help you.